Many music lovers like to discover music by combining their own music library with the content of a streaming services (anyone say Roon?). Rigelian is also moving in that direction with the support for both UPnP and Qobuz for OpenHome players. In the next version of Rigelian, the artist view can present albums from your local library, albums from Qobuz as well as an artist biography and list of similar artists. The spacing has also been optimized for better readability.
Also notice the quality indicators (HD, CD) that were introduced in version 3.1.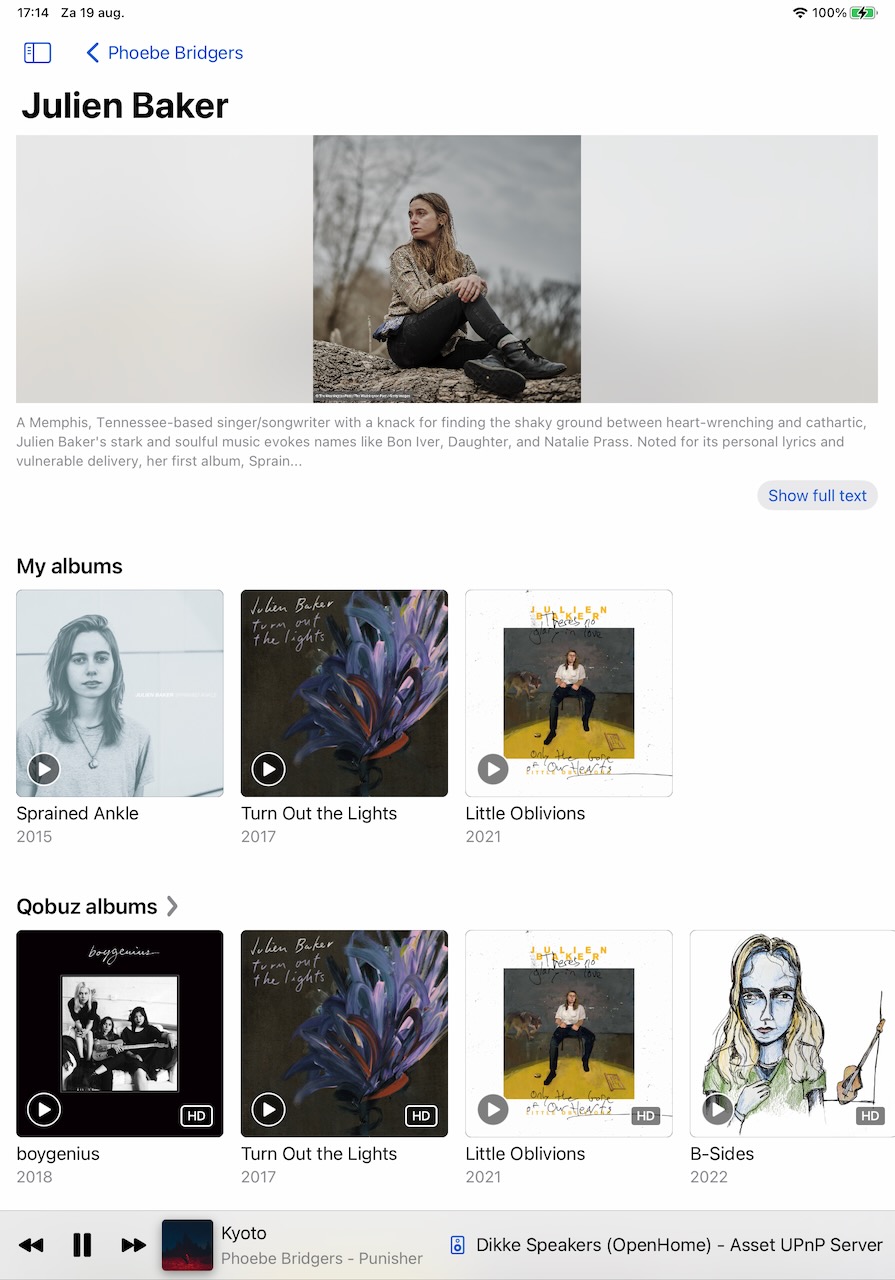 At a later stage, the album view will get the same treatment.